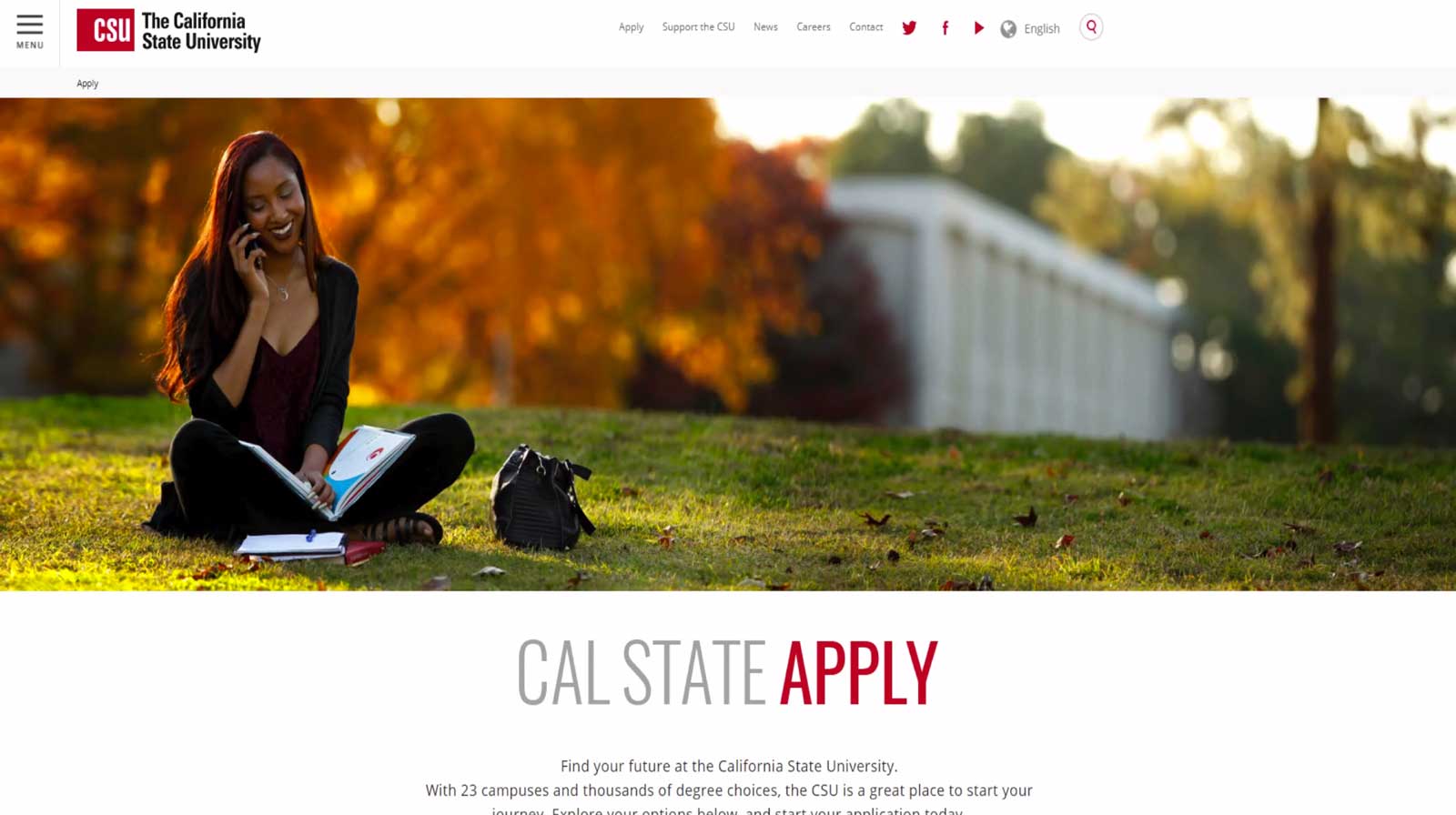 Ready to apply to CSU Channel Islands?
1. Review Admission Requirements
CSU Channel Islands accepts applications from transfer students. Review the below requirements to determine your admissibility:
2. Know When to Apply
Spring 2022 - Deadline to submit your Cal State Apply application has been extended to September 30, 2021 at 11:59 p.m. (not available for Nursing) 
Fall 2022 applications are accepted between October 1 - December 15, 2021

Impacted programs - Nursing - Admissions applications are due by November 30, 2021. 

Applications can be submitted online at www.calstate.edu/apply.
Late applications are NOT accepted.
When must admission requirements be completed in order to be admitted?
Admission Term

Admission Requirements
must be completed by

When should I apply?
Fall 2022 Semester
Spring 2022

October 1-November 30, 2021 (impacted Nursing program)

Fall 2022 Semester
Spring 2022

October 1- December 15, 2021 (for non-impacted programs)

Spring 2022 Semester
Summer 2021

August 1- Sept. 30 (deadline extended)
*If you have not completed all of the admission requirements by the required deadline, there's a high chance your application will be denied. Once denied, students will have the opportunity to submit an admission appeal requesting an exception to be made. Admission appeals are reviewed on a case by case basis and it is not guaranteed your case will be approved. For more information on the appeal process, please visit the Denied Students webpage for Transfer Students.
Pay a $70 Application Fee or Request a Waiver
Fee waivers are built directly into the CSU online application. Applicants applying for admission through CSU Apply are provided an opportunity to apply electronically for a fee waiver of up to four CSU campuses with immediate analysis of their eligibility.
Unless your fee has been waived, you will need to include a $70 application fee payment before your application can be submitted.
3. Need Further Help on your Application? 
If you are interested in applying to our campus and need a help with submitting your application, please email us at admissions@csuci.edu or you schedule a quick meeting with one of our Admission Counselors. 
4. Have you Applied and wondering, What's Next?