Meal Plan Video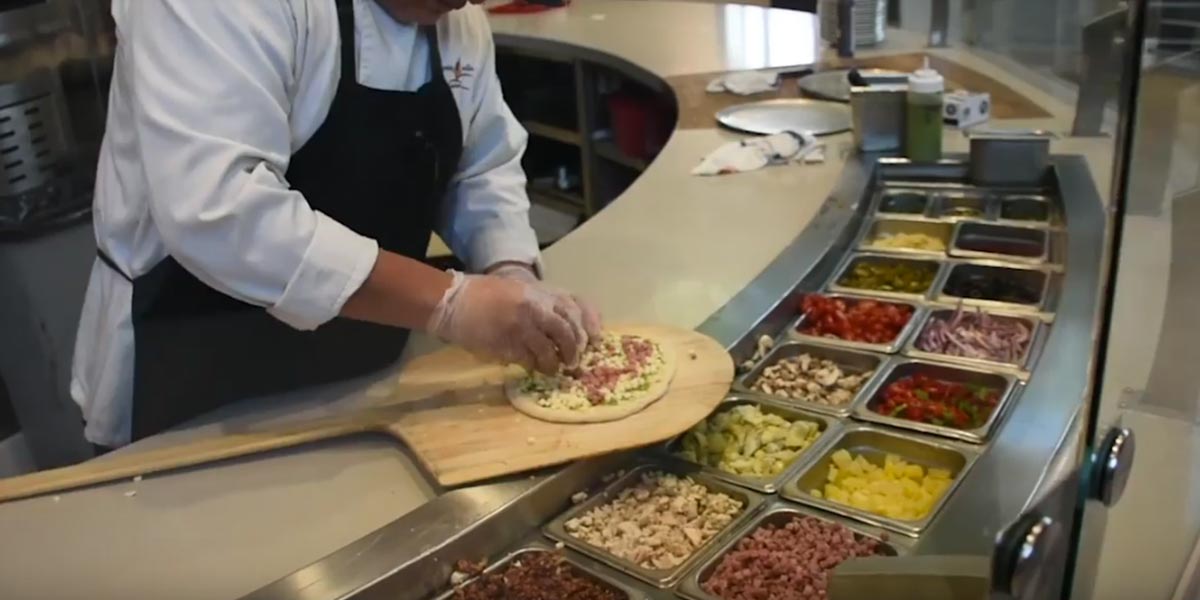 Overview of Meal Plan
All Housing residents are required to have a meal plan (also known as a board plan, or a residential dining plan). The meal plan consists of a combination of Swipes and Flex Cash. The Swipes and Flex Cash balances are loaded on to your Dolphin ID Card each semester. The number of Swipes and Flex Cash you have depends on the meal plan that you select. There is a minimum required meal plan for each village.  
Swipes & Flex Cash
Swipes are used at Islands Cafe. 1 swipe = 1 meal. Islands Cafe is all-you-care-to-eat style. Either take a meal to-go OR dine-in. To-go boxes are reusable and are a one-time additional fee. The number of swipes you get differs depending on which meal plan you choose (i.e. Basic 160 plan = 160 swipes). 
Flex Cash is for use at all of the other campus eateries, including the Town Center eateries and the Student Union Building (SUB) eateries. The dollar amount differs depending on which meal plan you choose (i.e. Basic 160 plan has $300 flex cash). 
*Note: All of the campus eateries also accept cash and cards. 
Meal Plan Options & Pricing: 
*Note: The average number of meals listed per week is just for your reference; students may use the balance throughout the semester as they desire. 
Students can increase their meal plan at any time, but there is a deadline to decrease the plan (if it is higher than the minimum required plan). Email us for more information. 
Unused Swipes & Flex Cash
Unused flex cash will transfer over from fall to spring semester, and will expire on the last day of spring semester. Unused swipes will expire each semester and do not transfer over. No refunds are provided for unused meal plans so residents are encouraged to use the full value of the meal plan. 
More Information 
For more information on campus dining, please visit University Auxiliary Services.