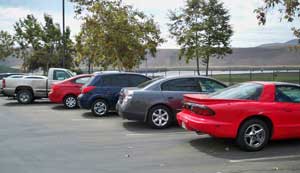 Student Housing Parking Permit
Parking regulations are enforced at all times; please note that there are NO "no-cite" days.
Residents who bring a vehicle to campus will need to purchase a Student Housing parking permit from Parking Services each semester.
Limited parking permits are available on a first-come, first-serve basis to residents for the designated Student Housing parking lots (SH1, SH2, & SH-UG).